Our friend Kelly took some more awesome photos of Tank recently. If you remember, she also took some maternity photos and newborn photos for us. Here's a taste of more to come:
Our outfit from Aunt Kellie and Uncle Rob was a smash hit with everyone:
Our outfit from Cici and Papa photographed well, and was great because of Dave's rock-n-roll roots.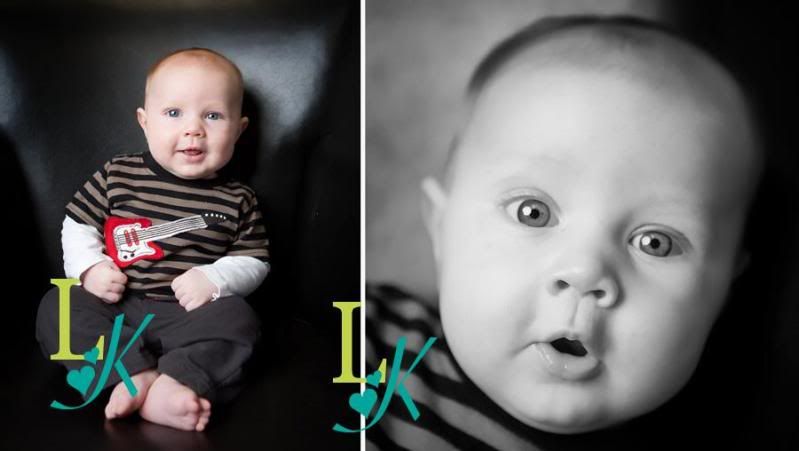 Dave had Tank wear two of his designs from his new clothing line, Little One Apparel. 
I crocheted Tank this little monster hat inspired by Monsters, Inc. with an Elskan Baby Pattern.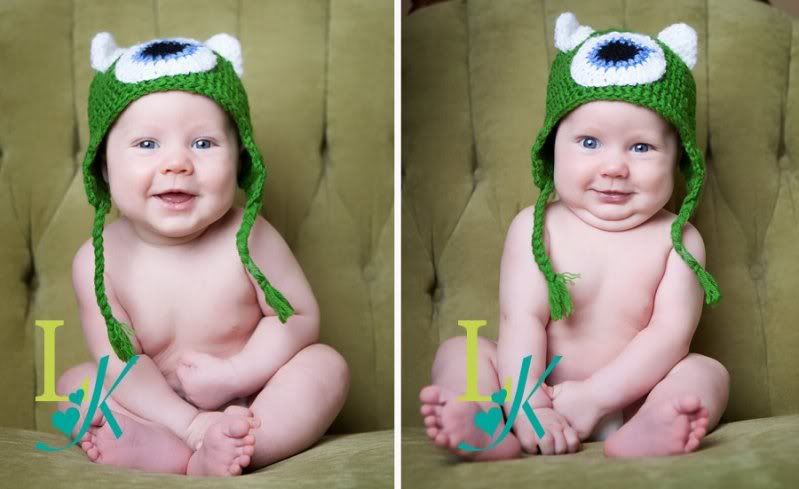 A while ago when my friend Robin's niece was born I got the idea that I would one day associate an animal with my children. As soon as Tank was born, I immediately thought, "turtles." I crocheted this little outfit for him on the way to and from Cici and Papa's for Christmas. I'll have to post the instructions for this soon, so others can make a little turtle shell if they wish.
During Tank's Baby Book shower so many of our friends mentioned to us that their favorite character was the Very Hungry Caterpillar. Inspired, I made Tank this little cocoon. The instructions are really easy. I'll have to post those soon as well.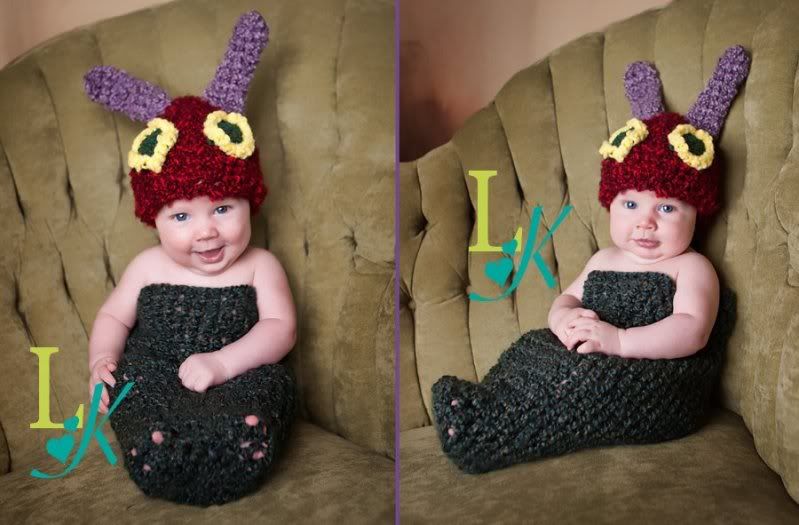 Share and Enjoy